Boop-Bop-Beep-Boop
16 th November 2013
After hours of time spent making funny noises using the awesome Moog emulator created by Google, I decided I'd need something more physical to make funny noises.  I've also been wanting to learn about the underlying basics behind modular synthesizers for a while, so this is the perfect opportunity to do that and also to make something.
BleepLabs.com sells some neat DIY electronics kits for this exact type of thing.  I picked up a few of them and got to work assembling, but quickly realized they would deserve some kind of case to make it complete.  
The Harold Washington Public Library here in Chicago recently opened what they call an "Innovation Lab" which consists of three 3D printers, two laser cutters, a wood mill, and a vinyl sticker cutter.   After designing some simple cases in 3D Studio Max, I used their laser cutter to cut the pieces out of some 1/4" pine wood and glued it all together.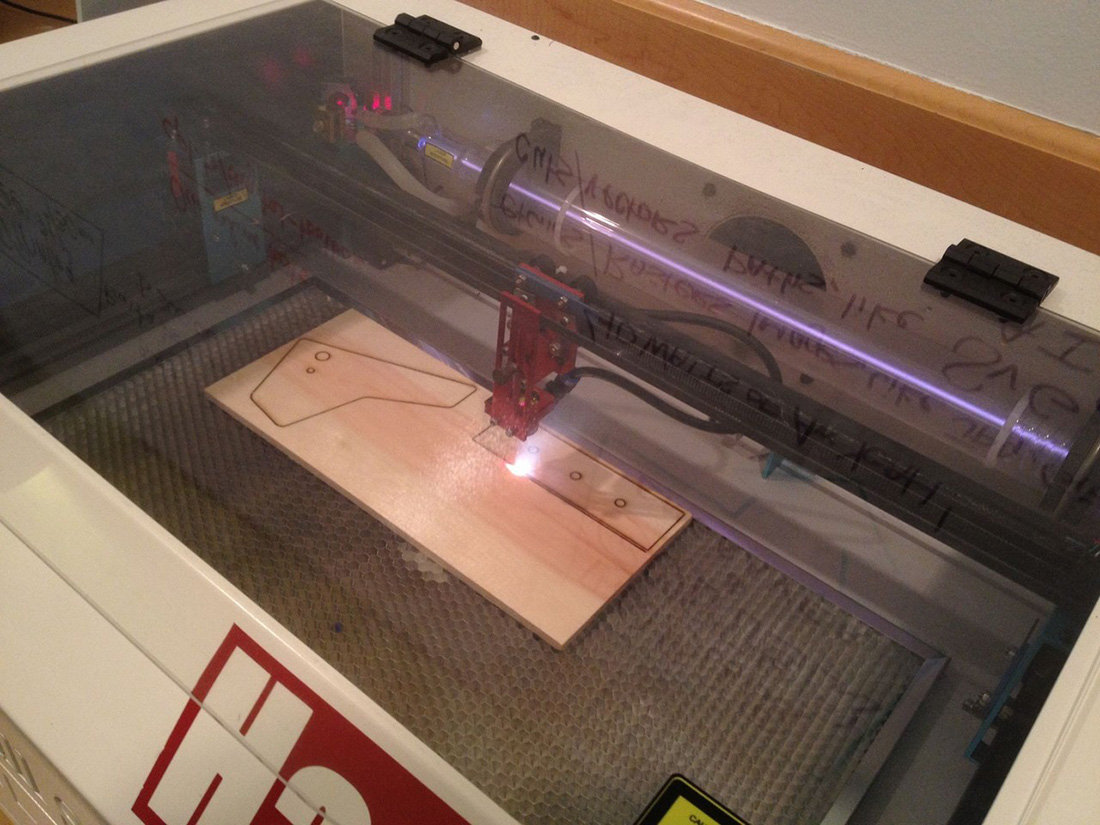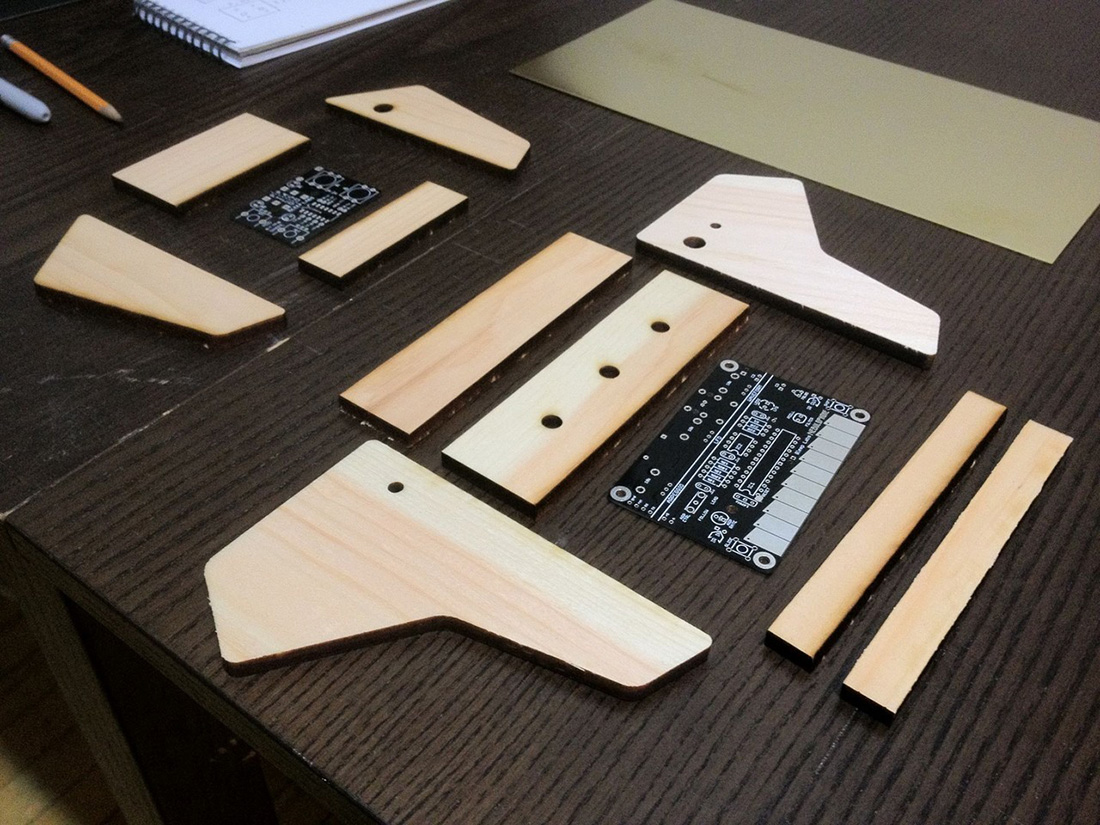 For the face-plates, I used a similar metal etching process I explored during the creation of the Audio Infuser 4700, but this time I chose to go with Brass. 
Here's a video of the most synth-like one in action, which BleepLabs calls the Nebulophone:
Of course I couldn't just stop there. So I set out to build additional modules, including the drum kit from BleepLabs, a 5" CRT visualizer, and a Leslie inspired rotary speaker (because why not?).  So another visit to the Innovation Lab today and I've got the pieces for a couple more modules and a matching case for the CRT.  Speaker stuff will come later.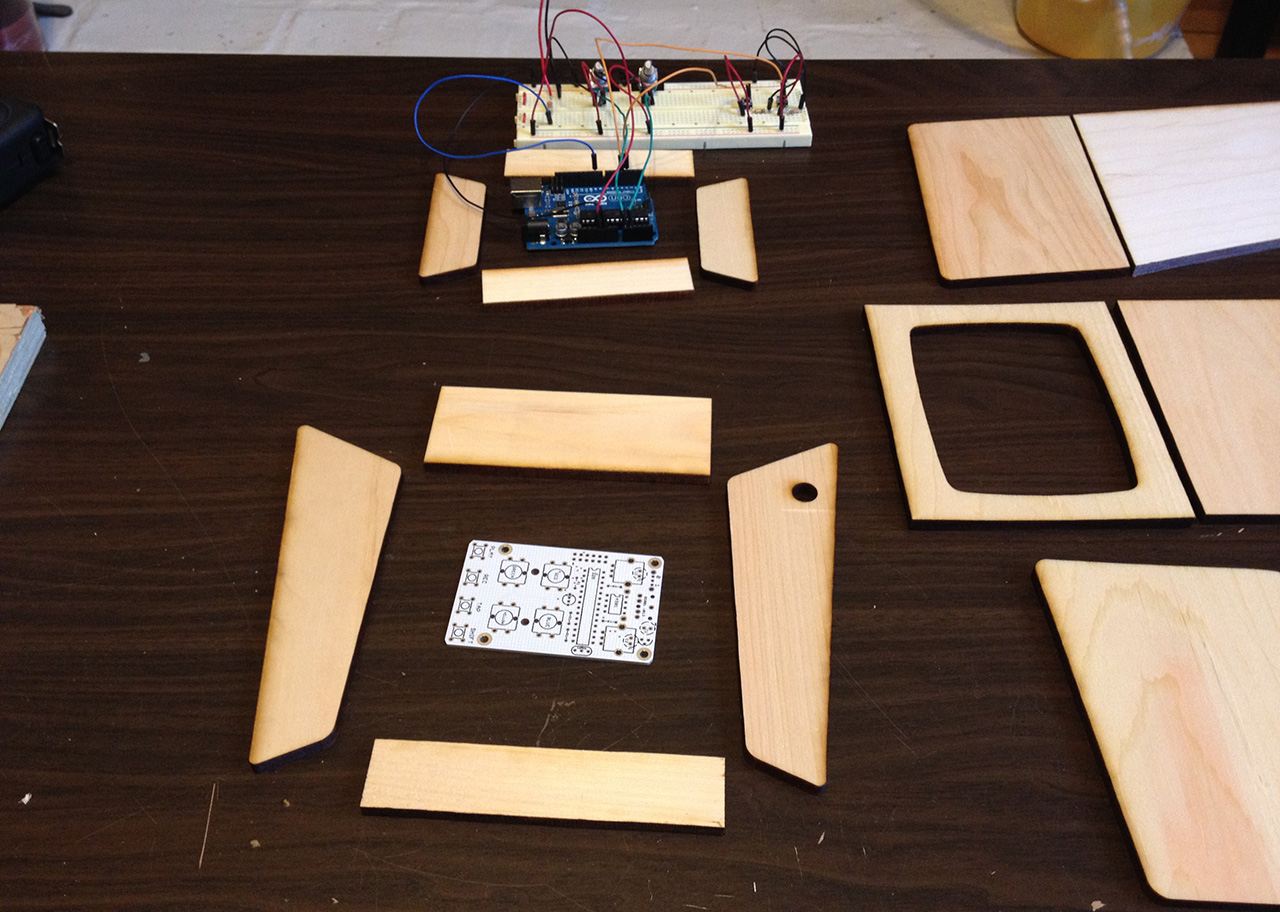 Being able to design digitally in 3D/CAD and create the parts using a laser cutter makes for a pretty quick turnaround. You don't have to deal with test fitting or trial-and-error cutting, because it comes out perfect the first time, every time.  I only just started thinking about this project in October, and intend to have the rest finished by mid December.   
November 16, 2013, 5:25pm